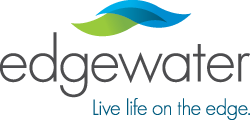 With starter homes full of character and inviting details, and premium homes with all the options and extra space, Edgewater is a 42-acre residential community that was designed to offer a blend of housing options.
With convenient access to nearby shopping and grocery stores in Regina's northwest, Edgewater offers a peaceful lifestyle adjacent to Wascana Creek and the Joanne Goulet Golf Course. The neighbourhood was also crafted with green lifestyles in mind and wherever possible, building lots have a north-south orientation to conserve energy use in homes through passive solar gain.
Edgewater achieved full build-out in 2017 and is now home to 307 residences.