Always looking for new ways to support sustainability, encourage environmental consciousness, and reduce energy usage, Harvard Developments has recently formed a pair of partnerships with two Canadian beekeeping companies to install beehives on its properties in Edmonton and Winnipeg.
The installation of these hives will not only allow each site to repurpose unused space for environmental purposes; but also give the honeybees a safe place to live and pollinate surrounding urban flora.
At Harvard Development's Currents of Windermere site in southwest Edmonton, they've partnered with the urban beekeeping company Alvéole to install two beehives on one of their retail rooftops. These hives will house over 30,000 special Italian bees which are selected by Alvéole for their docility.
Founded in Quebec, Alvéole has been active in the world of urban beekeeping since 2013 and has partnered with hundreds of companies and schools across North America and Europe since. Each hive installed by Alvéole not only creates ecological awareness but also allows urban residents to reconnect with nature and rethink their sense of responsibility toward the environment.
Down the road in Winnipeg, a partnership with the Manitoba-based BeeProject Apiaries has allowed Harvard Developments to install two urban beehives atop their downtown office tower: 201 Portage. These hives will help support the local honeybee population; all while being used for educational purposes for 201's office tenants.
BeeProject Apiaries is a full-service beekeeping company that is committed to supporting the declining population of pollinators, specifically the honeybee. What started as a passion project has turned into Winnipeg's premier urban beekeeping company, with owners Lindsay Nikkel and Chris Kirouac installing and maintaining several hives throughout downtown and residential Winnipeg.
Urban settings like Edmonton and Winnipeg are ideal for honeybees and their hives for several reasons: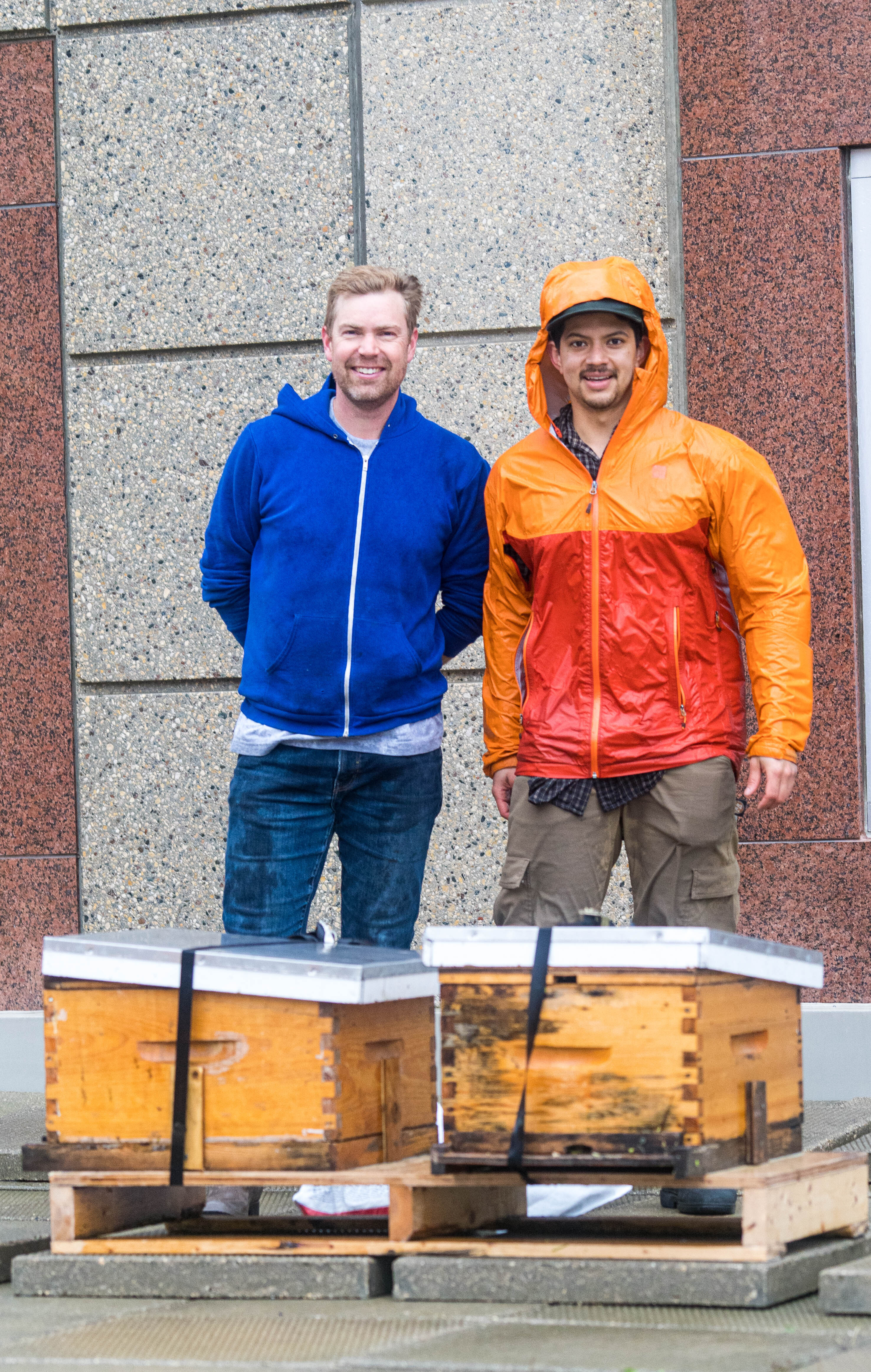 The city helps provide protection from many predators,
It allows the bees to avoid pesticides and chemical treatments used in agricultural settings,
There is a wide variety of food sources,
And urban settings typically offer warmer temperatures and superior wind protection.
Each hive will also produce a substantial amount of honey, with the pair of hives in Edmonton expected to produce approximately 30lbs each, and the two in Winnipeg expected to produce approximately 80lbs each on an annual basis. The honey collected from these hives will then be shared throughout the community and with tenants in custom-made jars.
Harvard Developments is proud to have partnered with two esteemed beekeeping businesses and couldn't be happier to host these hives: all the while assisting in sustainability, encouraging environmental action, and remaining eco-conscious.
You can keep up to date with the Currents of Windermere hives by visiting the link here, and you can read more about BeeProject Apiaries in Winnipeg by clicking here.