The earliest known celebration of a "Women's Day" came in 1909 when the Socialist Party of America held a demonstration in New York. Over the next number of years, Germany would get involved in the movement, followed by the rest of Europe, before women in Russia held a strike for "Bread and Peace" – or to end World War I - on March 8, 1917.
Now, 113 years later, March 8 is officially recognized as International Women's Day; a day to highlight the contributions and achievements of women around the world.
Here at Harvard Developments, we are no strangers to women in leadership, entrepreneurial, or ownership roles.
Today, we are sharing some of their stories.
---
Kendi Boutique

At Kendi Boutique in Regina, they believe fashion is about more than just clothes; it is an attitude that comes with confidence.
Owner/Operator Cristel Mukendi tells us what International Women's Day means to her.
"It is fantastic. There are a lot of women out there who are doing amazing things and deserve to be recognized for their hard work. A lot of times their work, drive, and effort can go unnoticed, so it is good to give them recognition and support. "
Mukendi comes from a background in modelling and fashion, something she has been passionate about since she was young. That passion led her to opening and working full time at Kendi Boutique in downtown Regina in March of 2019. Just over a year later, she would relocate to a storefront on Hamilton Street in May of 2020 – right at the start of the COVID-19 pandemic.
Mukendi has seen it all in her first two years of business and believes she would not be in operation today without the support of her family, friends, and the community.
"My family has always been my biggest cheerleader," says Mukendi, "My mother and my sisters, I would not be here without their support. The community has been incredible as well. During the pandemic, they did their best to support small businesses, and I was one of those. There were times when the negatives overcame the positives, but it's up to you to focus on the positives and use that to continue on."
During her journey, Mukendi says her mother has been with her every step of the way.
"My mom has always told us "Stick to your vision." Sometimes when you are running a business, especially a clothing boutique, you get so many options and choices – but you must ask yourself "do these options stick with my vision?" It's easy to lose your way if you lose sight of what you really want, but that's the biggest piece of advice I've been given – "Be true to yourself," "stick to your vision," and make sure you have a passion for what it is you're doing "
She says those words are the exact advice she would pass on to any other women who are looking to open their own business or start a new career.
"There have been a lot of obstacles and people who did not believe that I could do what I wanted. But I have always focused on those who have continued to support and cheer me on, which has given me the motivation to continue doing what I'm doing."
With pandemic restrictions lifting throughout the province and country, Mukendi says for the first time in a while that she is feeling increasingly hopeful and optimistic.
As for her biggest takeaway of the last two years?
"Give back. If you own a business, you should always give back to something that is true to you, or a charity that you stand for. The community gives your business life, so you need to make sure you give back."
Kendi Boutique can be found at 1846 Hamilton Street in Regina, Saskatchewan.
---
Shades of Grey Boutique
Heading west to Edmonton we find Marina Shih, owner of Shades of Grey Boutique.
Marina says International Women's Day is a great chance for society to look both in the past, and the future.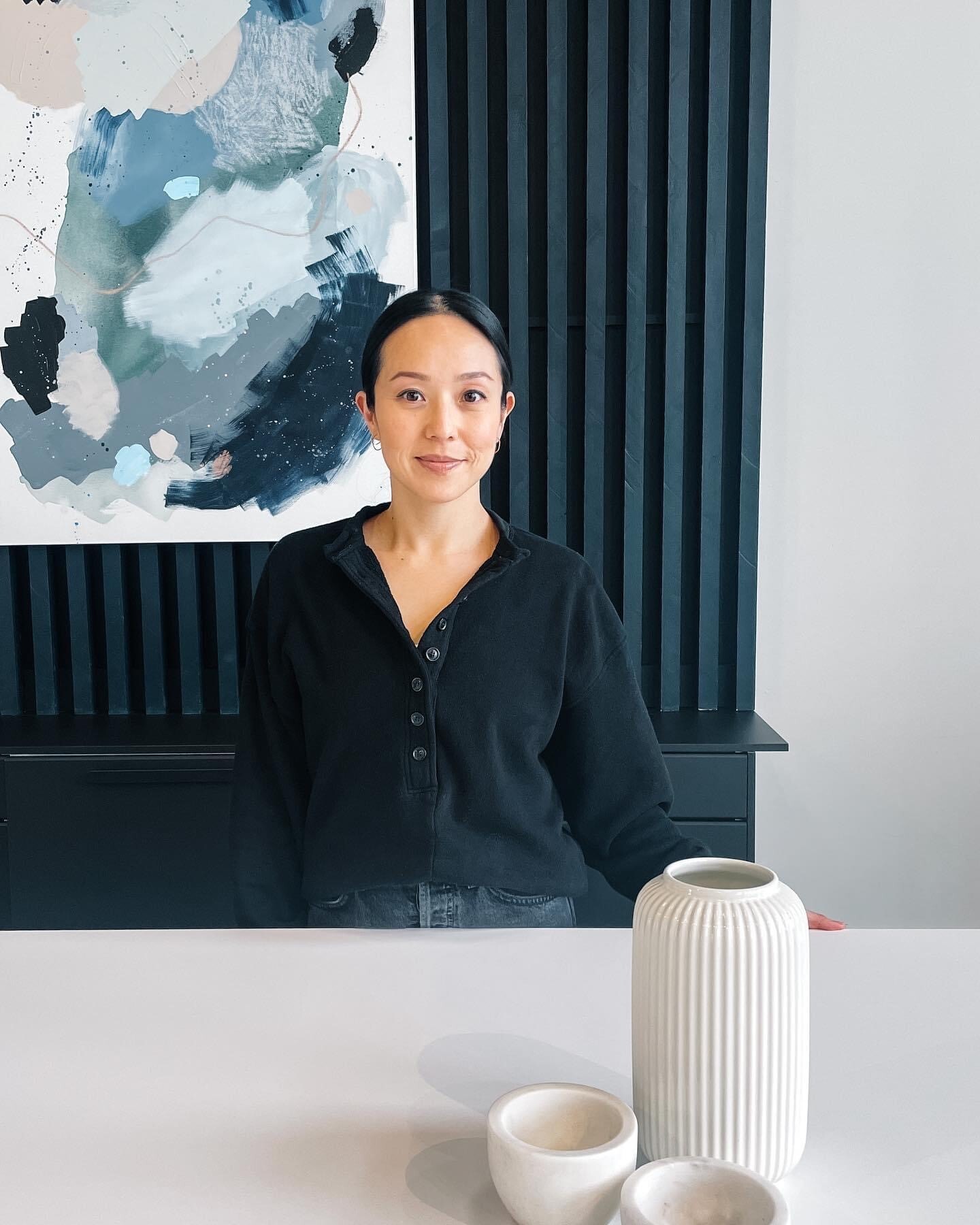 "It's important to celebrate International Women's Day to recognize how far women's rights have come. The day gives us a chance to be grateful for the opportunities we now have, and to remember that there is still work to be done."
Shades of Grey Boutique is Edmonton's newest women's clothing store, and features several brands exclusive to Edmonton, offering fun, clean, and classic styles.
Shih comes from a financial banking background, where she said she felt like she constantly had to prove herself as a female and prove she can work just as hard and efficiently as her male counterparts.
"Be ready to grind. Your business really becomes a reflection of yourself, and you have to work for it."
When it comes to advice that Shih would pass on to any women thinking of opening their own business, she says being strong mentally is key.
"Always keep the direction/ethos of your business in mind when you make decisions. Do not be swayed easily by outside influences. Women really have a great ability to multitask and be open-minded. Know what you bring to the table - know your worth and do your homework. Women are afraid to be openly competitive - and that leads to a lot of cattiness. It's ok to support other women but be a fierce competitor at the same time."
Shades of Grey Boutique is located at 5240 Windermere Boulevard.