Becoming a 'Top Employer' isn't easy. It means taking an honest look at our current workforce and what we want it to become. It means acknowledging some difficult truths and making internal changes. We continue to train, educate, support and motivate our employees which is why we are proud to be named an industry leader once again in 2019.
CANADA'S TOP SMALL & MEDIUM EMPLOYERS





Canada's Top Small & Medium Employers recognizes the small and medium enterprises (SMEs) that offer the nation's best workplaces and forward-thinking human resources policies. Canada's SME sector is responsible for: over half of the nation's gross domestic product; over 90% of the private-sector labour force; and over 95% of the new jobs created in the past decade.
Harvard was evaluated for this competition using the following criteria:
Physical Workplace

Work Atmosphere & Social

Health, Financial & Family Benefits

Vacation & Time Off

Employee Communications

Performance Management

Training & Skills Development

Community Involvement
This award confirms that we have an innovative corporate culture, filled with talented and dedicated people. Our employees are the reason for our success and these awards are for them.
---
CANADA'S TOP EMPLOYERS FOR YOUNG PEOPLE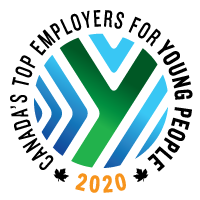 Canada's Top Employers for Young People is an editorial competition that recognizes employers offering the nation's best workplaces and programs for young people starting their careers.
Harvard was announced a winner of this competition on the basis of the programs and initiatives we offer to attract and retain younger workers. These include a wide range of benefits, such as tuition assistance and the availability of co-op or work-study programs. The editors also examine each employer's mentorship and training programs.
---
TOP SASKATCHEWAN EMPLOYER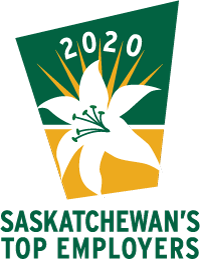 First published in 2006, Saskatchewan's Top Employers is an annual competition that recognizes Saskatchewan companies that lead their industries in offering exceptional places to work.
As part of the regional competition, Harvard was compared with other organizations in Saskatchewan to determine who offers the most progressive and forward-thinking programs based on the following criteria:
Physical workplace

Work atmosphere and social

Health, financial and family benefits

Vacation & time off

Employee communications

Performance Management

Training and Skills development

Community involvement
This award demonstrates that applicants are eager to work for our company, that the culture and environment are geared toward developing employees' long-term growth, and that the most talented workers stay with us throughout their careers.